About FOR TIME FITNESS
For Time Fitness (PTY) Ltd is a fitness based company who believe passionately in our core business, which is the service we offer to our members. We provide world class training to people from all walks of life who are striving to make their health and fitness a priority.
Our major focus is to make every one of our members, feel welcome and part of our very special fitness family.
Community
Our philosophy about CrossFit is that there is something truly special and unique about groups of people pushing each other to the limits and "suffering" through worthwhile endeavors together.
These groups of people aren't just working for themselves but genuinely care about all those working around them as well. They have become a community and a family. Our Boxes and facilities epitomize this sense of community and are full of like minded and passionate people wanting to become fit, strong, full of energy with a true zest for life.
---
---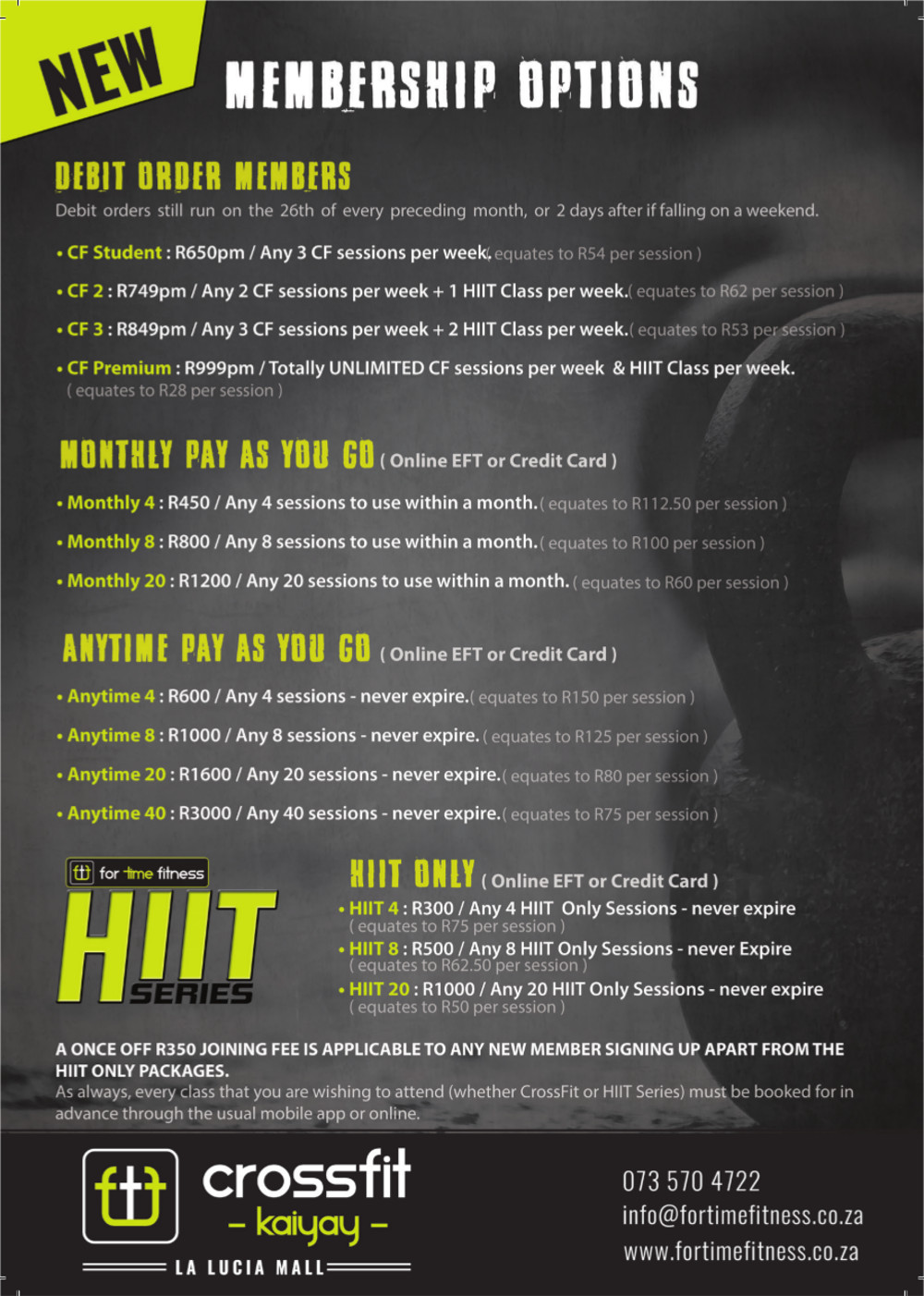 Meet our team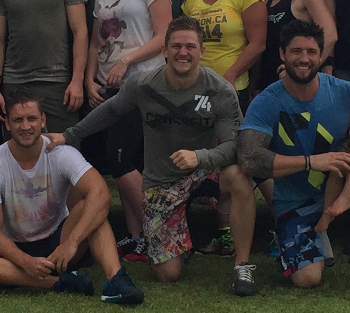 COACH ANDY - Co-Owner of For Time Fitness (Pty) Ltd and Head Coach at CrossFit Kaiyay
Andy is as passionate about CrossFit as they come. He played rugby professionally both locally and overseas for over 6 years and as a result, was very fortunate to have been exposed to almost every type of training style and fitness methodology that there is. He was introduced to CrossFit through a strength and conditioning coach while playing at Leeds in the UK and since then has never looked back.
Being a Type 1 Diabetic, Andy is acutely aware of how important training, diet and maintaining a 'healthy' lifestyle is to peoples overall well being. CrossFit has changed his life in the most powerful and positive way and he now strives to give back to all he comes into contact with, by instilling his knowledge and passion on the CrossFit way of life.
He is equally as enthusiastic about CrossFit as a movement, sport and lifestyle, as he is about the family ethos and sense of Community that it embodies.
Qualifications
CrossFit Level 1 Trainer
Certified Personal Trainer (HFPA)
Sports Conditioning Specialisation (HFPA)
IRB Level 2 Coaching Qualification
---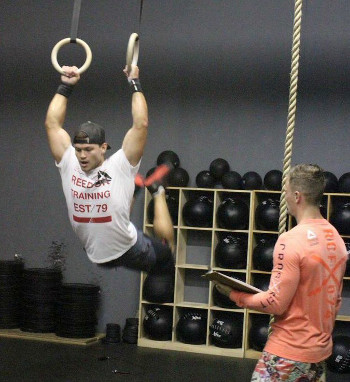 COACH DAN - CrossFit Level 1 Trainer
Dan has a passion for exercise, outdoor sports and coaching others to reach their potential. As a CrossFit Level 1 coach, he takes his love for the sport of fitness and combines it with the key components of CrossFit being intensity,energy and community with fantastic results!
Qualifications
---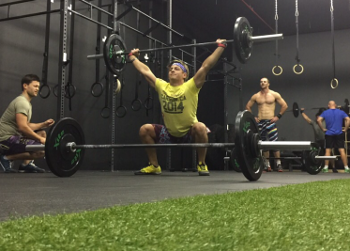 COACH NATE - CrossFit Level 1 Trainer
Nathan is currently studying his honors in exercise science. He loves sport in general and has played hockey and cricket at a very high level.
His passion for fitness has led him to structure his life and goals around his desire to share the knowledge of health and wellness with as many people as possible.
Qualifications
Bachelor of Sports Science
Crossfit level 1 trainer
Certified Personal Trainer (HFPA)
Advanced Strapping Certification
Sports Massage Certification
Level 3 First Aid Certification
---
Coach Ian
Ian is an Architect by day with firm passion for CrossFit and the community it fosters. Being part of CrossFit Kaiyay since day 1, it's become a way of life for him and his wife, Michelle.
With a keen eye for detail, his aim is to help athletes reach their health and fitness goals while discovering their true potential.
As a CrossFit Level 1 coach, he believes there is no better way to assist people on their road to a fitter, healthier lifestyle.
---
Coach DK
Dk has always had a passion for health and fitness while growing up he excelled in both rugby and athletics and has a great respect for the CrossFit methodology.
His goal as a Crossfit Level 1 coach is to help others overcome challenges, have fun while doing it and be apart of the CrossFit family.
For Time Fitness (PTY) Ltd